Regular price
Sale price
$23.99 USD
Unit price
per
Sale
Sold out
This complete letter-writing kit is designed for kids to receive as a gift or incentive for them to write more. It encourages ongoing correspondence by providing whimsical notecards with writing-topic prompts, reply postcards, envelopes and even a letter writing tracker for grandchildren to redeem for a letter-writing-prize!
Kit Includes: 4 dotted-line notecards, 4 custom envelopes, 4 reply postcards, stationery folder, cotton drawstring bag, letter tracking card (to be mailed in for redeemable prize)
Dimensions

5"x7" notecards, full color printing font and back (4 per kit)

A7 envelopes to fit the 5x7 notecards, custom printed design (4 per kit)

4.5"x6" reply postcards, full color printing font and back (4 per kit), postcard postage stamp can be used for mailing or regular Forever stamp

4.25"x6" Rewarding Writing postcard tracker (1 per kit)

15"x11.5" stationery folder (1 per kit)

9.5"x5.5" cotton drawstring bag (1 per kit)
Share
View full details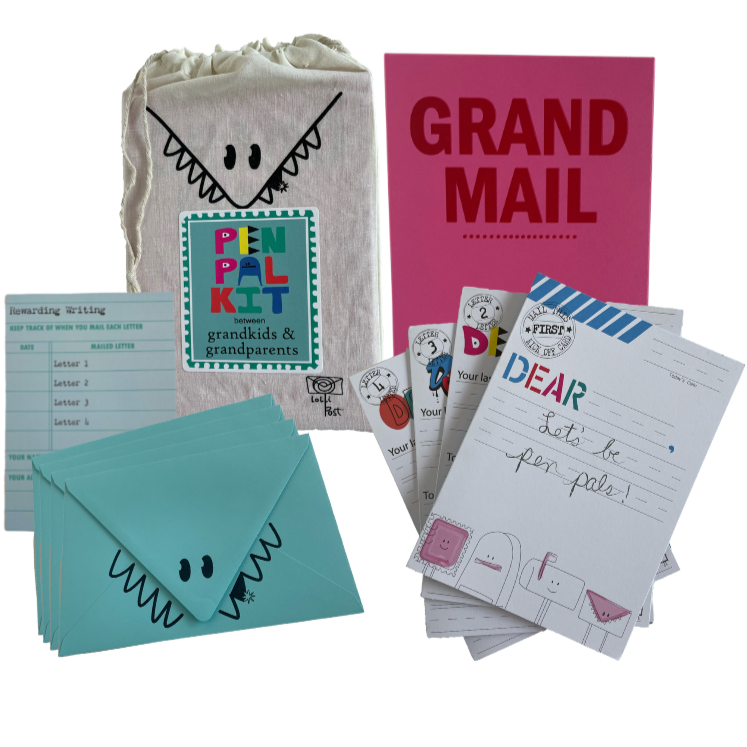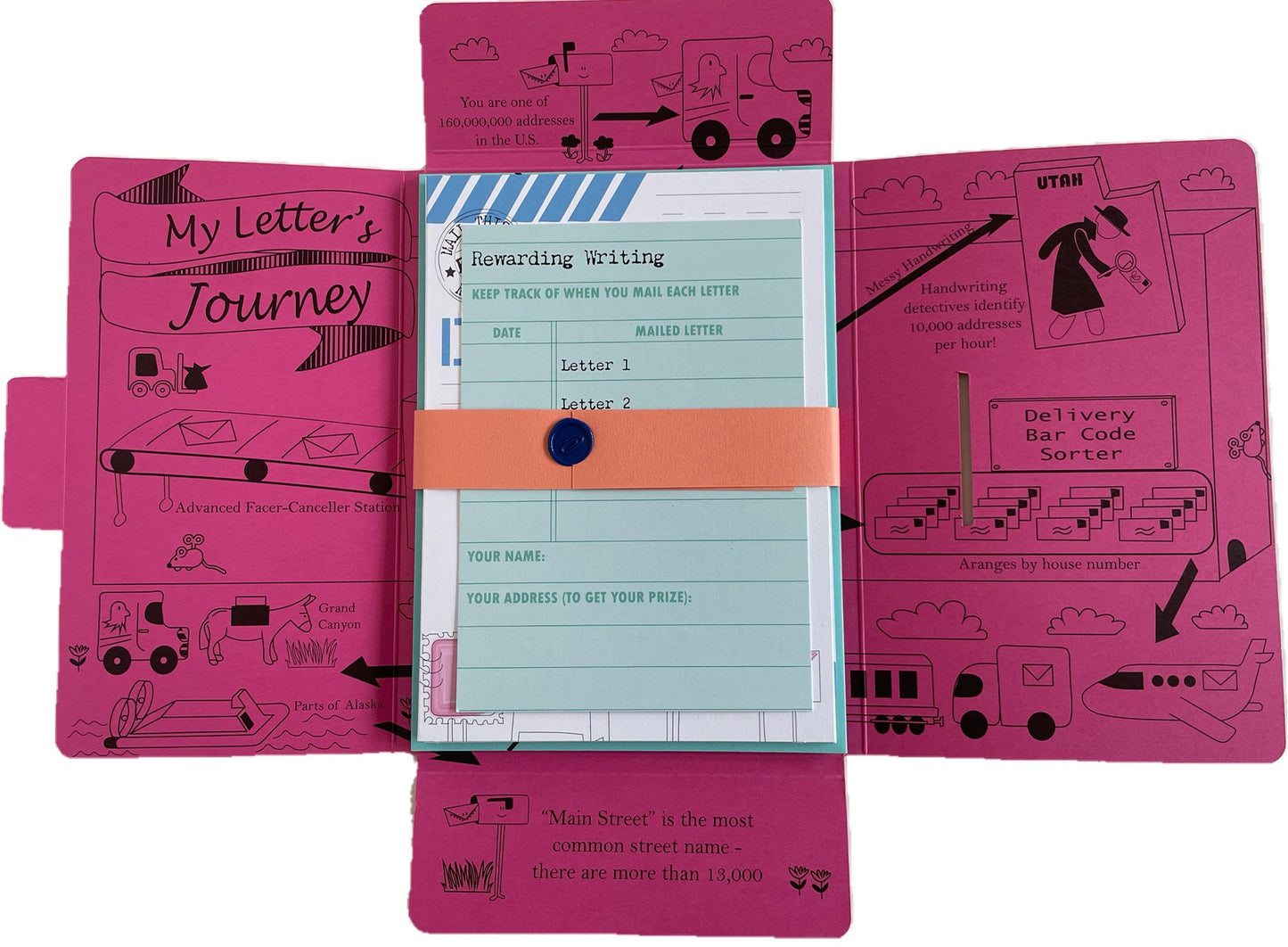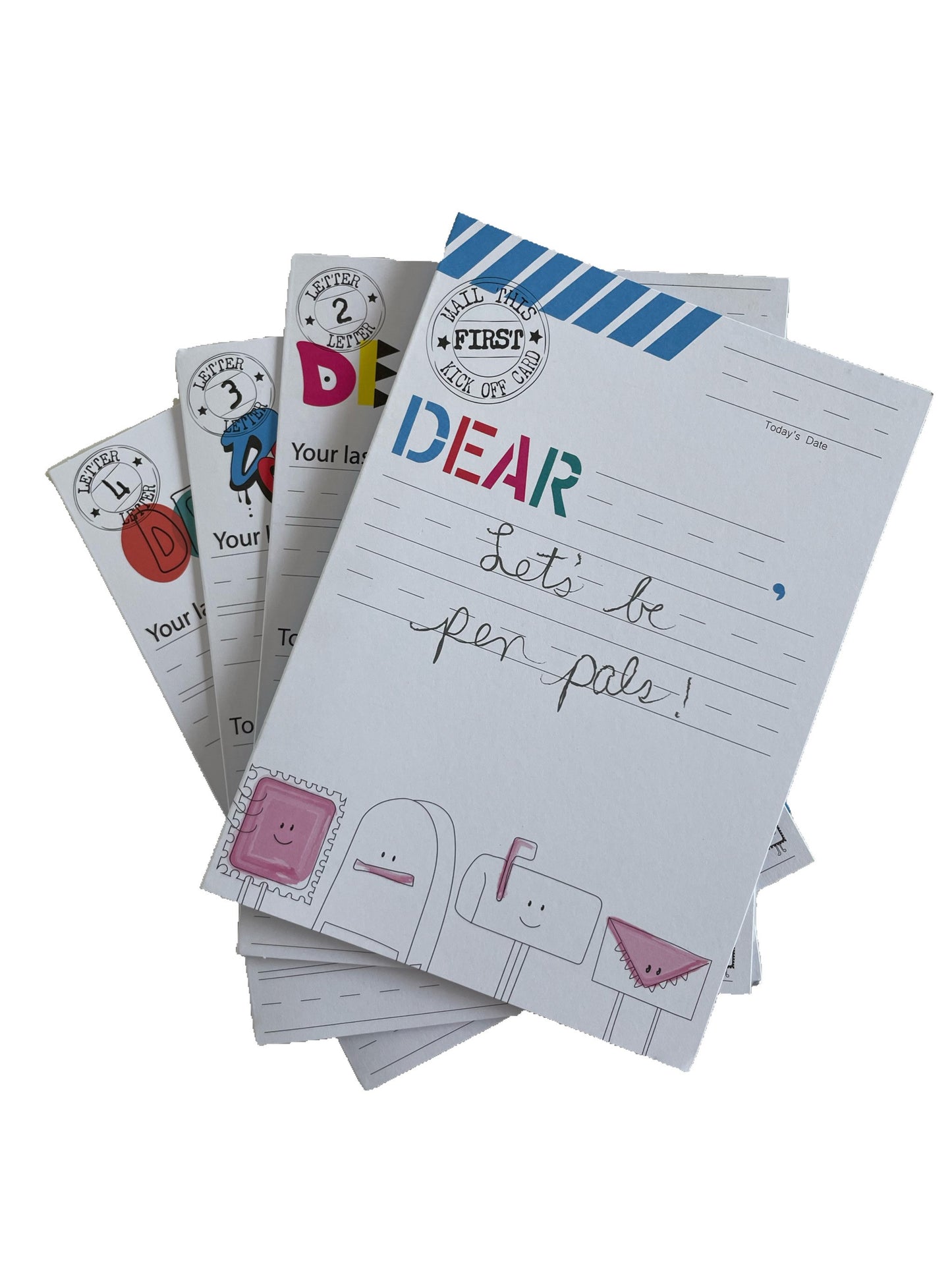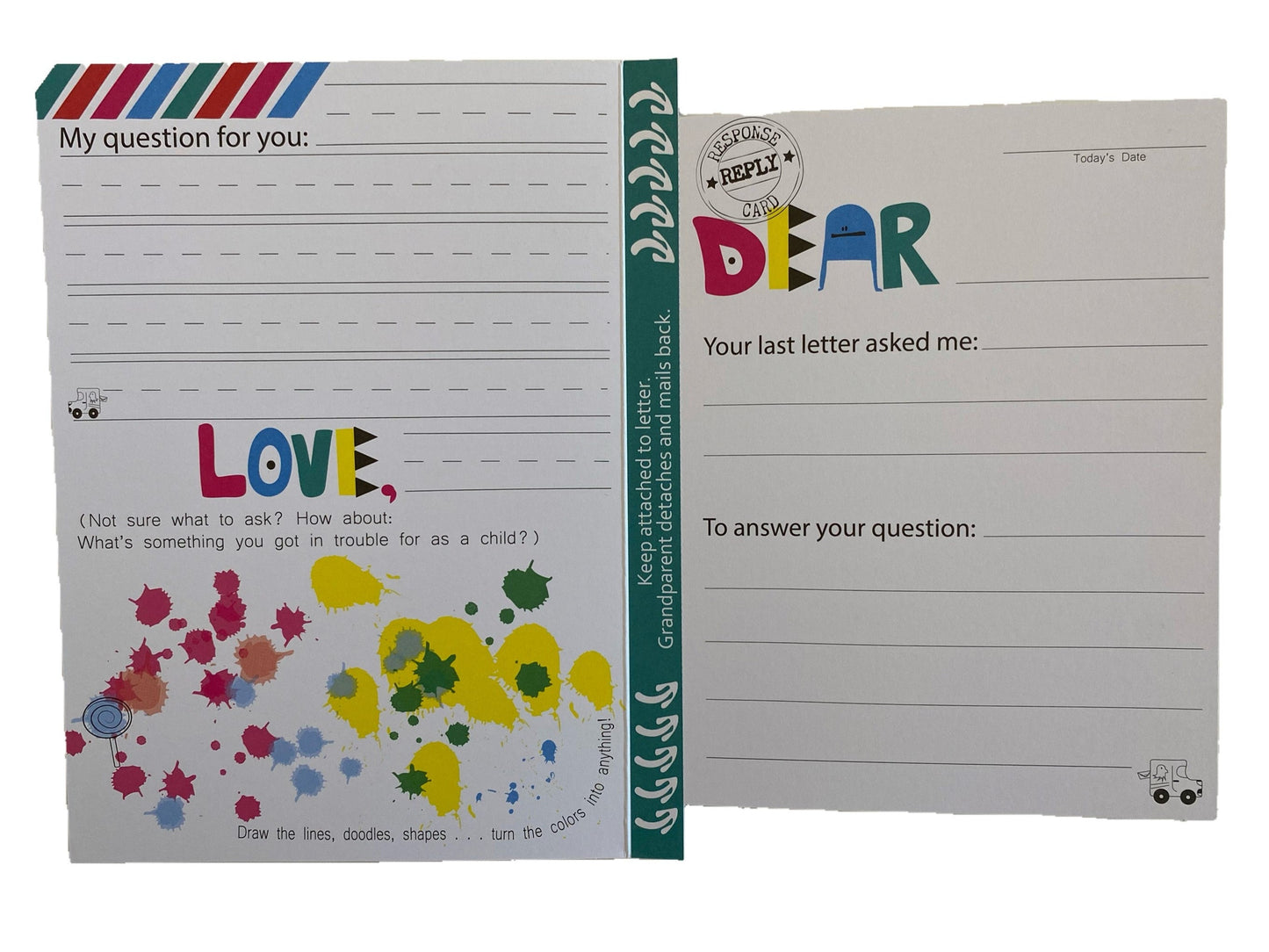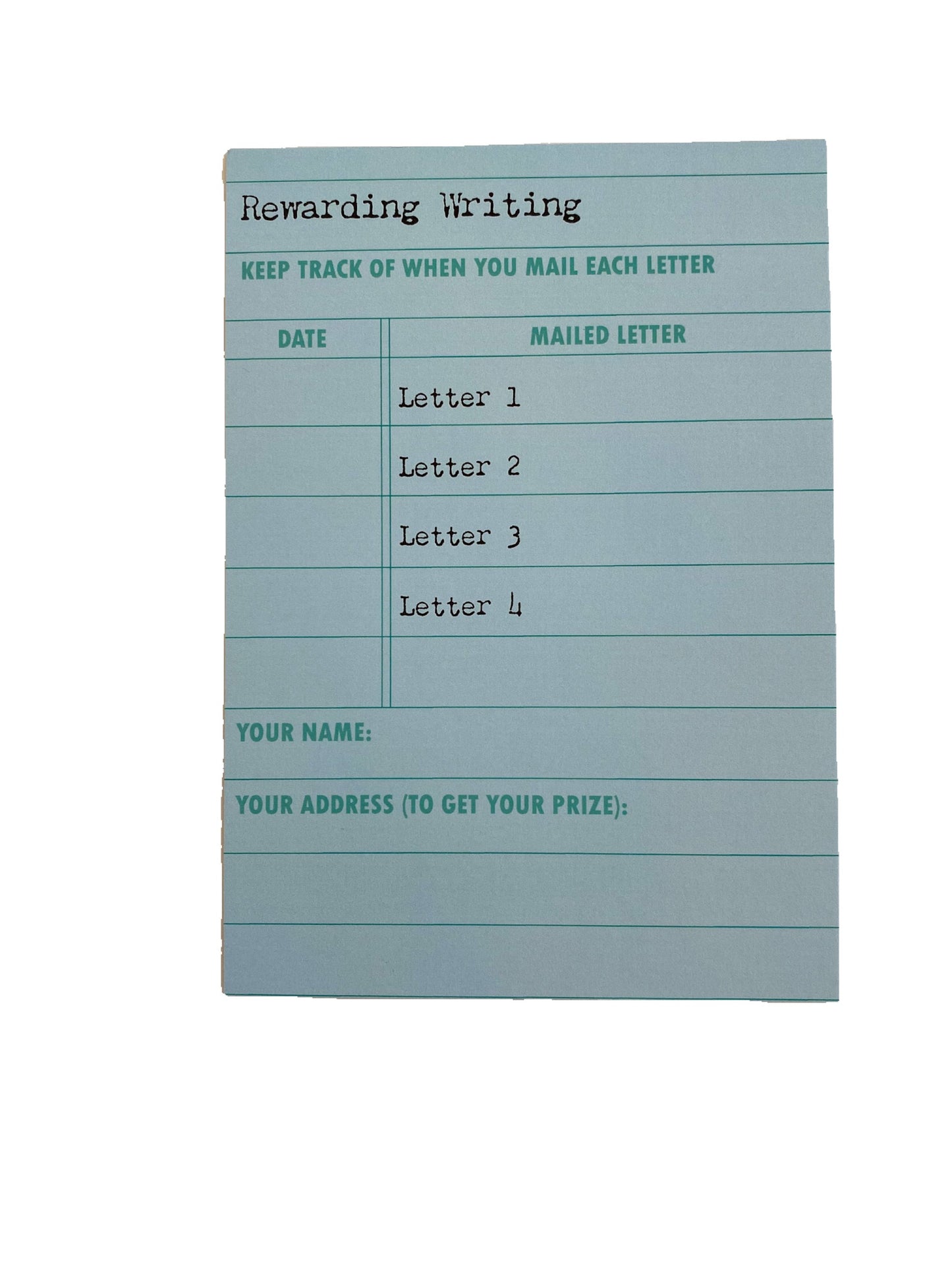 Love all the colors
Kids are really going to love this. The prompts are a great way to get started on both ends (kids and grandparents) and make it easy to think of your own. The packaging is very smart and the instructions are easy to follow, even for the little ones. Cannot wait to get started. Each grandkid will get their own this Christmas. Excited to see how imaginative they get with this.
Fantastic Pen Pal Kit
This pen pal kit immediately impressed me with its overall quality and attention to detail. Everything from the packaging, to the paper, to the envelopes is so well designed and creative. Not only is it super cute, but the presentation immediately captured my daughter's attention, who promptly grabbed a pencil and started writing a letter to her grandparents. Fabulous gift for little ones just learning to write! Highly recommend.
We love Lollipost!
My 7 year old daughter absolutely loves her Lollipost kit. It's really encouraged her to write letters to her grandparents on a regular basis (and the grandparents love it too!). The details, colors and drawings are adorable and fun. We can't wait to get more kits to share with friends and family.
Really cool idea!
What a fun, creative way to get kids writing letters! The card stock is high quality. The designs are whimsical and fun and my kids are really enjoying this. Can't wait to see what grandpa writes back.
Cute, fun and easy to do!
We got our first LolliPost in the mail, and the kids, parents and grandparents are all equally excited. The prompts are very easy for our kindergartener to use (and open ended enough to engage my sixth grader too), and the format makes it simple for grandparents too. It's also so well made and adorably designed. I can't wait to see the mail come in!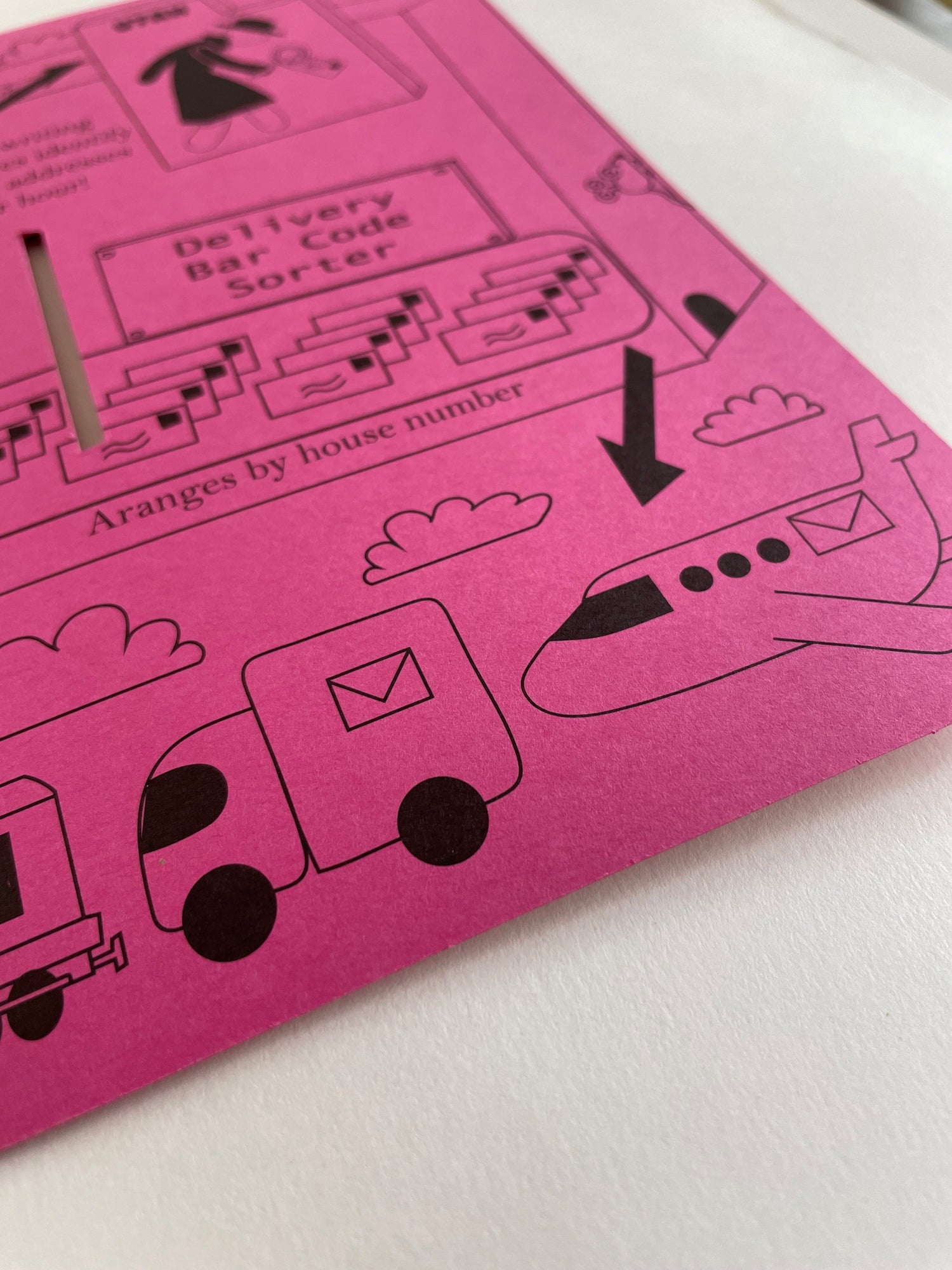 For the love of paper
Thick, quality papers are chosen for this kit because writing to a loved one is a special experience. Both pen pals can feel proud of the beautiful letter they mail (no matter how sentimental or silly the message is!)